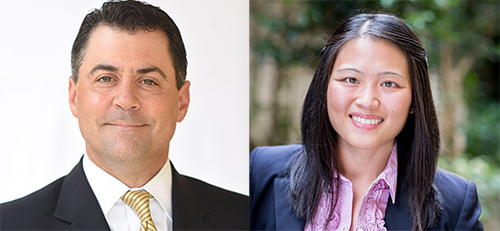 Categories: Attorney News, Firm News
After a jury trial in the 16th Judicial District Court for the Parish of St. Martin, State of Louisiana, Olivia Y. Truong and Rich King successfully obtained a defense verdict (11-1) in favor of a commercial hauling business, whose dump truck was broadsided by an 18-wheeler.
The collision between the 18-wheeler and the dump truck resulted in both vehicles bursting into flames. Subsequently, the plaintiff (driver of the 18-wheeler) filed a personal injury lawsuit, alleging the accident caused cervical spine injuries that purportedly necessitated a two-level anterior cervical decompression and fusion (ACDF) surgery.
Among other triable issues, there was an issue of fact as to which vehicle had the green light or right-of-way prior to the accident. Furthermore, the plaintiff had a sporadic treatment history, where he returned to regular duty work within a month after the accident, had a large gap between treatments, and only sought treatment for his cervical spine a year post-accident and after filing of his lawsuit.
At trial, the plaintiff asked the 12-person jury for an award in his favor of at least $340,000.00. The jury, instead, returned a defense verdict (11 jurors to 1 juror) (9 jurors are needed in Louisiana for a verdict), awarding zero ($0.00) to the plaintiff.
← News